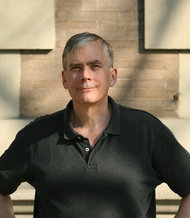 Apparently, we aren't the only ones who have wondered what Christopher Gray's favorite buildings are. In this week's Streetscapes column, Mr. Gray admits that he's frequently asked to name them. After all, an architectural historian who spends so much time not only staring at edifices, but researching their histories must have developed some strong preferences. Like a good parent, he's always begged off selecting stand-outs, giving a stock answer: whatever one he's currently researching. The thrill of discovery and all that.
Until now.
This week, Mr. Gray confesses that he does, in fact, have favorites. Among them the dominating, domineering, Darth Vader of skyscrapers, the Time Warner Center.
Really?!
True, we should have expected that Mr. Gray, despite being an architectural historian, would have some more modern preferences. But what does he like about it? Besides the fact that in terms of streetscapes, few buildings have proven more transformative.
"From Hell's Kitchen, from Central Park, from Lincoln Center, from the Plaza, from all directions the varying angles of the curved towers catch and bounce both daylight and moonlight in the most uncanny way, like the eyes of the Mona Lisa following you around the room," Mr. Gray writes. Also, it disrupts his "traditionalist inclinations."
Kind of like feeling weirdly attracted to an ugly, totally not-you sweater at the store?
As far as residential building's go, Mr. Gray's decidedly less shocking choice is 1 Sutton Place. The grand old dames of the East River definitely deserve a shout out and Mr. Gray's explanation for picking 1 Sutton above all the others is reasonable: its graciousness, its elegant simplicity and the light flooding in from multiple exposures—a great luxury in a city with so many shadows. Mr. Gray notes that it comes off as both generous and patrician, not all haughty like 740 Park Avenue, that Upper East Side fortress of money and power with wary gate-keepers stationed several deep at every entrance.
What are some of Mr. Gray's other top picks? The Church of Heavenly Rest on Fifth Avenue, the Cities Service Building at 70 Pine Street, the 1927 loft building built by Electus T. Backus at 419 Park Avenue South and 29th Street and the Great Lawn of Central Park.
kvelsey@observer.com