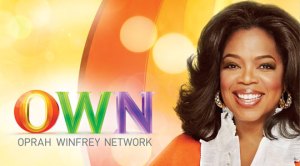 Despite the low viewership for Oprah's OWN network, the execs have added a lot on their lineup for next season, including two Tyler Perry series: a drama called The Haves and the Have Nots and half-hour comedy Love Thy Neighbor. And so, so much more! (In case that wasn't enough.)

According to Deadline's report:
OWN announced four new unscripted series for 2013, including docu-series Raising Whitley, about comedienne Kym Whitley and her friends; Dogfellas, about a mobster-turned-dog groomer; and Blackboard Wars, about the efforts to improve a troubled New Orleans high school. OWN also has given a series order to Golden Sisters, the special/backdoor pilot about three frisky octogenarian sisters that aired last month.
We're not even kidding about setting our DVRs for Dogfellas and Golden Sisters right now. (How that's not already in some trademark war with Golden Girls, we have no idea.) Blackboard Wars could be great, but it could also be not be seen by anyone, as OWN has been trying to crawl out of the ratings rubble since its launch in 2011.