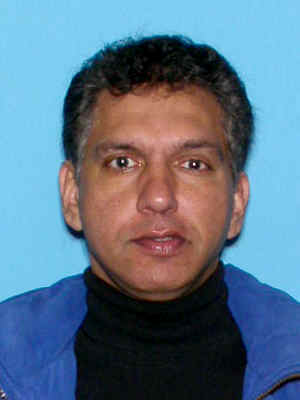 The man with the lovable pizza-eating goat is now the man with an arrest record.
Cyrus Fakroddin was arrested Wednesday for allegedly sexually assaulting a 19-year-old woman.
Fakroddin and his pet goat named "Cocoa" became famous when he would take Cocoa on strolls around New York City, where the goat was spotted, among other expeditions, dining on pizza at Famous La Famiglia in Midtown last year, as tweeted by a DNAinfo reporter.
Cocoa the celebrity goat was even the subject of a profile by The Star-Ledger in 2010.
Most recently, in June of last year, police said the pizza-grubbing goat was attracting too much attention, causing rubbernecking drivers to stall traffic in Greenwich Village, according to DNAinfo.
Ironically, the goat supposedly served as a kind of wingman for Fakroddin, helping him get dates. "She's totally a chick magnet," Fakroddin told DNAinfo in June.
Fakroddin, 51, is charged with 1st Degree Aggravated Sexual Assault against a woman who was "physically and mentally incapacitated" according to Union County First Assistant Prosecutor Albert Cernadas Jr.
On the early morning hours of November 17, 2012, Fakroddin met the 19-year-old woman in Manhattan, where she had been at a nightclub earlier, said Cernadas. Allegedly, Fakroddin drove the woman in his van to his home in Summit, N.J. and sexually assaulted the victim, said the Union County Prosecutor's Office. The victim regained consciousness hours later and did not remember meeting Fakroddin or how she got to his house. She contacted a friend and returned to Manhattan. Suspecting she was sexually assaulted, the victim sought medical attention in New York, said Cernadas.
Fakroddin is being held at Union County Jail on $250,000 bail. It is unclear whether Fakroddin has any prior record of arrest.