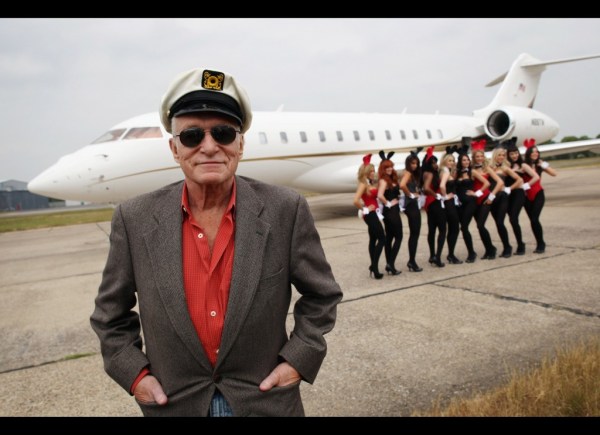 SeekingArrangement.com, the Sugar Daddy website that hooks up poor/younger/more attractive women with rich/older/not so attractive men looking for a mature relationship-slash-good times, has come out with a new study titled "Fastest Growing Sugar Baby Colleges of 2012." (We're guessing these occasional "studies" lend an air of legitimacy to the site, perhaps as a safeguard against the very obvious charge that their service promotes online prostitution and Internet solicitation services.)
While the list is topped by Southern schools, we want to preemptively apologize to parents of NYU and Columbia students.

From the press release:
Last year,
college student memberships increased by 58% on the mutually beneficial
relationship website, with more students from the South joining than any
other region. The average co-ed Sugar Baby receives approximately $3000 a
month in allowances and gifts from her Sugar Daddy, enough to cover
tuition and living expenses at most schools.

The following is the list of the Top 20 Fastest Growing Sugar Baby
Schools, by new sign ups in 2012:

1. Georgia State University 292
2. New York University 285
3. Temple University 268
4. University of Central Florida 221
5. University of Southern Florida 212
6. Arizona State University 204
7. Florida International University 187
8. University of Georgia 148
9. Indiana University 131
10. Texas State 128
11. Kent State University 123
12. Penn State 121
13. University of North Texas 112
14. Florida State University 111
15.Tulane University 109
16. Michigan State University 108
17. University of Ohio 103
18. Columbia University 100
19. University of Alabama 96
20. University of California Los Angeles 91

³It¹s tough. The South went from being the epitome of success and money
to faring the worst in terms of well-being,² says Founder and CEO,
Brandon Wade. ³Even if NYU is still our biggest Sugar Baby university,
the growth of southern female coeds seeking the Sugar Lifestyle is a move
in the right direction to bring back Southern charm.²

Last year, NYU was the top school for new sign ups, coming in second this
year with 1.5x more students joining the website than in 2011. Columbia
is the only Ivy league school to make the Top 20, but Cornell also showed
a significant increase in students looking for a Sugar Daddy.

New York Sugar Schools by new sign-ups and increase in memberships in
2012:

New York University 285 sign-ups 154% increase in sign
ups
Columbia University 100 sign-ups 69% increase in sign ups
Cornell University 40 sign-ups 85% increase in
sign ups
Syracuse University 48 sign-ups 123% increase in sign
ups
The study claims that young women in college enter "mutually beneficial" relationships so they can pay for tuition, which is  a pretty large leap in logic to say the least. (It's also unoriginal, the whole "I'm only turning tricks to pay for my books" line.) SeekingArrangement has no idea what these women are spending their money on, or if they are even getting any money, since their list is comprised merely of women who have signed up for the free service, not those who have officially entered into an agreement or received payment.
Still, this is a great little tool for finagling a couple more bucks at out of your parents next semester. Just leave this article out around the house and wait for the wallets to come out.