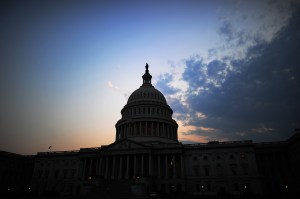 A new poll out from the liberal-leaning firm Public Policy Polling shows just how much dislike Congress. While polls typically simply show lawmakers' low approval ratings, PPP decided to take a different route and poll approval ratings for Congress compared to other wildly unpopular things. Amazingly, Congress polled even lower than a slew of them including lice, traffic jams, root canals, colonoscopies, cockroaches and the ancient Mongolian warlord Genghis Khan.
"When you're less popular than cockroaches, Genghis Khan, traffic jams, and yes even Nickelback, well, it might be time to reevaluate," Tom Jensen, PPP's director, said in a statement accompanying the poll.
Despite these dismal results, there were some things the pollsters found that are even less popular than Congress including; Lindsay Lohan, telemarketers, North Korea and Gonorrhea. View the full results of the poll here.