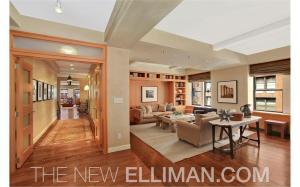 It has a 24-hour doorman and river views, but the real appeal of 377 Rector Place—a building that is about as bland as a luxury tower can be—lies in its name: Liberty House. Particularly if one is about to start a 10-year prison sentence.
The New York Post reports that Peter Madoff and wife Marion have moved into a $3,200-per month one-bedroom rental in the Battery Park City building. For someone who has agreed, as part of plea bargain, to the criminal forfeiture of $143.1 billion, including all real estate and personal property, a rental is definitely the way to go.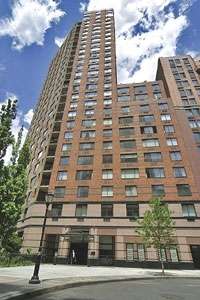 Of the couple's vast, ill-begotten fortune, Marion was allowed to keep $771,733, an amount that still seems like a fortune to most of us, if not a vast one.
Madoff frère pleaded guilty in June to helping his brother bilk investors out of out billions, although he maintained that he had no idea that by falsifying business records he was helping to perpetrate what may go down in history as the greatest Ponzi scheme of all time.
A claim that was dismissed by US District Judge Laura Swain as "frankly, not believable," according to the Daily News
The Madoffs needed someplace to stay, having just sold their 7-room co-op at 975 Park Avenue for $4.6 million.
While the provenance of Mr. Madoff's former pad might bother some potential buyers, all proceeds of the sale go to victim restitution. Sources have said that the Madoffs weren't even allowed to keep their dishes and other basic household items. Time for an Ikea run?
Mr. Madoff has less than a month to enjoy his liberty, Liberty House or the view of Lady Liberty in the New York Harbor. He's scheduled to start serving his sentence on February 6, thanks to a delay he was granted to attend his granddaughter's Bat Mitzvah.
As for the properties belonging to the rest of the Madoff clan, they will likely hit the market in the not-too-distant future as prosecutors and trustees make their way through the massively complicated fraud case. These include Andrew Madoff's $4.3 million apartment at 433 East 74th Street and Mark Madoff's $6 million Soho apartment at 583 Broadway Avenue, where he committed suicide. Both of the brothers' Greenwich homes are also in the mix.
kvelsey@observer.com