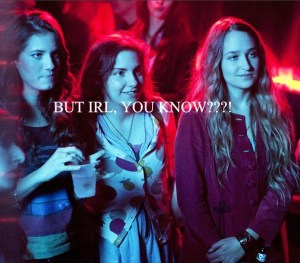 I'm not sure if we have a term in the English language for something like the singularity, except it happens when Craigslist ads for reality shows based on better scripted programs become self-aware, but if we did, the world we lived in would be even sadder. (Presumably because that means this phenomenon happened enough to deserve its own entry in Webster's.) 
So just be glad that the Emmy-Award winning producers behind this new program about Brooklyn/downtown Manhattan hipsters 20-somethings who are trying to figure it all out can only have the one reference like this:
"Are you thinking about that show–Girls? Well we didn't say it, but now that you mention it…"
YOU ARE NOT OFF THE HOOK JUST BECAUSE YOU JOKINGLY ADMIT TO ENCOURAGING YOUNG WOMEN TO ASPIRE TO BE HANNAH HORVATH.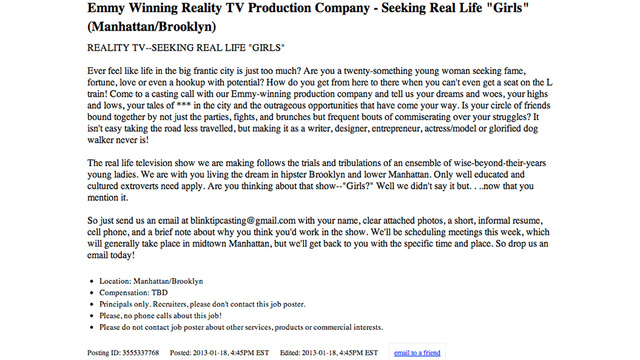 Sorry, we just needed to get that off of our chest. We'll see you at the casting call…calling dibs on Shoshanna right now!