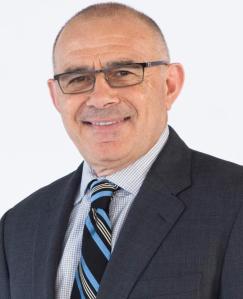 Earlier this month, former City Councilman Sal Albanese kicked off his third campaign for mayor on the Democratic line, where he will go head-to-head with a number of major rivals in a packed primary later this year. Even though he last held office in 1997, Mr. Albanese strongly objects to media descriptions–including our own–that gave him long odds, calling them "totally unfair."
"I think you'll see as the campaign progresses that this is a real, viable effort. Starting late puts us behind the eight-ball. That's why some in the media have questioned my ability, but the election is ten months away," he explained over Sunday brunch in a Bay Ridge diner. "They don't know my record, most of them. Second of all, if you look at the race in '97, we garnered 22 percent of the vote. That's a lot of votes."
Mr. Albanese argued the the city's more robust campaign finance system will enable him to be much more viable than he otherwise would be. Furthermore, to boost his efforts at the start of the electoral endeavor, he claimed he would raise "a couple million" dollars in addition to the $100,000 he already loaned his campaign.
"I wouldn't be in this race but for the public finance system," he said. "I wouldn't even compete. But we have the ability to generate a lot of support and raise the money. The only reason why people question my abilities is that these people can raise the money. But look at their track record versus mine. I'll compare my record against any of these people in terms of commitment to public service, in terms of background….Once we raise the money, then it's a level playing field. I don't need $6 million to win, a couple million will do it."
There was one aspect of his record, however, that Mr. Albanese was not in a hurry to talk about. In 2002, he backed Republican Marty Golden's successful campaign against Democratic State Senator Vinnie Gentile. For his current mayoral campaign, Mr. Albanese hired the campaign manager of the Democrat who challenged Mr. Golden last fall, so we inquired about the possible discrepancy.
"That was many many years ago. Marty's a good guy, I obviously don't agree with many of his positions," he said. "One of the things that Marty Golden did have for him at that time was a huge amount of labor support. People I knew in the labor community were supporting him. I'd rather not rehash that."
Mr. Albanese was much happier to discuss his early support for President Obama in 2008 and a list of progressive positions on the hot-button issues of the day that place him ideologically close to his Democratic competitors. In particular, some have theorized that one of those mayoral rivals, Public Advocate Bill de Blasio, has the most to lose should Mr. Albanese take off, as they are both Brooklyn Italian-Americans who could share some of the same voters. Needless to say, Mr. Albanese strongly objected to that line of thought when we brought it up.
"That's ridiculous!" he exclaimed. "First of all, that's an insult to my record as a progressive who appeals to all groups in the city. The idea that Italian-American voters are going to be peeled away from Bill de Blasio is ridiculous. I plan on appealing to all voters in the city, and I've done that! When I won my race in 1992, I won a huge percentage of the Hispanic community in Sunset Park–that was part of the district in those days. That's ludicrous. I've heard that comment before and, again, I think it's absurd."
Mr. Albanese said he'd be demonstrating his seriousness tomorrow when he joins the other Democratic candidates on stage at a forum hosted by Rev. Al Sharpton. He expressed hope that would result in more coverage of his campaign, especially relative to Republican candidates he feels are far less viable than his own.
"I called the New York Times the other day just to find out why did George McDonald–who I know from my City Hall days and I don't think is a strong candidate–warrants an article in the New York Times and we were ignored," he lamented. "The guy hasn't called me back yet. Talk about viability, here I am, I've seeded the campaign with money. I've run before. I did pretty well when I ran….But I'm not knocking McDonald. I'm just saying the media, sometimes they decide that this is the way it's going to be. They write the script. Oh, Albanese is a 'long shot,' check that box. When he announces, we're not going to cover him….And Joe Lhota, who's never run for anything before, he's been crowned as the next coming of whatever."
We pressed Mr. Albanese if he'd describe his own campaign as an uphill effort at all, to which he pushed back, arguing the main challenge is simply persuading the media to pay attention to him.
"I'm not interested in being Don Quixote. I'm interested in running the City of New York. As I said, I think we have the vehicle to do it. I don't think it's uphill at all. The uphill effort is convincing you guys it's real," he said. "You'll see the campaign pick up momentum. You'll say, 'I was wrong about Albanese. He's not really that long of a shot.' You'll say that."