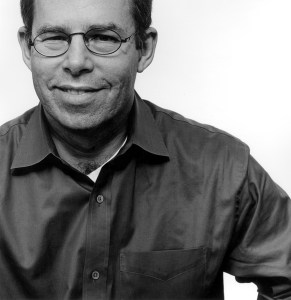 Michael Bierut is one of the most renowned designers in the world. As a principal at Pentagram, he has created logos, identities and campaigns for everyone from United Airlines to the Brooklyn Academy of Music, Citibank to New York and The Atlantic, Saks Fifth, Princeton and Yale, even Walt Disney and The Bulletin of the Atomic Scientists, for which he designed an updated "doomsday clock."
Still, one of the greatest typographical minds of our time could never make sense of the city's parking signs.
"On the occasions I drive and try to park on the street, I tend to get as confused as anyone," explained Mr. Bierut, who lives in Westchester and normally takes Metro-North into the city. "I have received many tickets and been towed twice. I am so paranoid now that I will park in a garage for even a 15-minute errand."
Perhaps now he can start parking on the street again.
On Monday, the city's Department of Transportation unveiled new parking signs it created in partnership with Mr. Bierut and a team of designers at Pentagram. Simplified from four signs down to two—one for commercial vehicles, one for everyone else—the new signs feature a unified, streamlined design meant to convey the details in a straightforward way with as little clutter as possible. Previously, parking signs had been the work of the city's sign shop, a no-nonsense place, the kind of outfit where the difference between left-aligned text and center-aligned text holds little meaning.
"Design conventions for the parking signs were basically almost 19th century in their character," Mr. Bierut said. "It's like if you were doing a playbill for vaudeville performances at some music hall in 1895. You'd have everything in capital letters. You'd decide what was important, make that the biggest. A little less important, something smaller. A little less important, something smaller. And you'd center everything. If something was really long, it would be in a squashed, condensed typeface. If something didn't have that many letters, you'd make it in a wide typeface.
"It was as undesigned as possible."
The very first thing Mr. Bierut and his designers considered was bigger signs—"you always want more room to play with"—but that was quickly dispensed with because every sign in the city must hew to set dimensions dictated by the sign shop, in this case 48 inches high by 18 inches wide. Besides, the signs might become less cluttered, but the streets would become more so. "No New Yorker wants that, not even me," Mr. Bierut said.
Once the team had the dimensions, the Pentagram team got to tinkering. "As typical designers, our first inclination is to see if we can turn all the dials all the way down and still have the thing work," Mr. Bierut explained. They started out by making every single word and letter the same size and set it in—what else—Helvetica. "And then you go from that, and you do this fairly painstaking—but this is what we do for fun—exploration," Mr. Bierut said.
They tried out various colors and weights and shapes and types of fonts before settling on the current layout. It is similar to the original, with commercial regulations on top, but now both signs have the same format, the only real difference being the color of the type and the outline—a federal regulation that Mr. Bierut tried to do away with but couldn't. "I don't see why you need the line," he said. "The sign acts as its own border. But I don't make the rules."
The other big debate was over the typeface. "We did one sign that used a custom Helvetica that we had designed for another DOT project," Mr. Bierut explained. "It looked really beautiful, but in a way that they looked like they would be perfect parking signs in Zurich or Geneva, and somehow didn't seem New York enough. They felt a little bit unnerving to the people at DOT, I think."
So what makes a perfect New York City street sign? This is a town that's always been obsessed with signage and typography, from the spectacles of Times Square to the crown of the New Yorker Hotel. Helvetica has long held sway in the subways, since Massimo Vignelli (Mr. Bierut's first employer) imported it from Milan in 1966.
"The city of New York's genius is, and this seems to have been part of its DNA from the beginning, is that it really derives beauty from function and necessity," Mr. Bierut said. "The emblematic parts of New York often have some pure beauty that someone just did for the sake of it. It's either people trying to solve complicated problems or someone trying to decide, 'How do I get people to move into my fancy office building? Well, what if I put a fancy top on it?' Voila, the Chrysler Building. Sometimes it's, 'How do I make my train system kick the ass of every other train system in the city?' And then you get Grand Central.
"When it comes to the way we do things, it's just someone trying to figure out how to maximize the value and efficiency and get the job done. And I think New Yorkers just getting the job done has actually created all these icons of inadvertence."
We can now add the homely parking sign to that list.