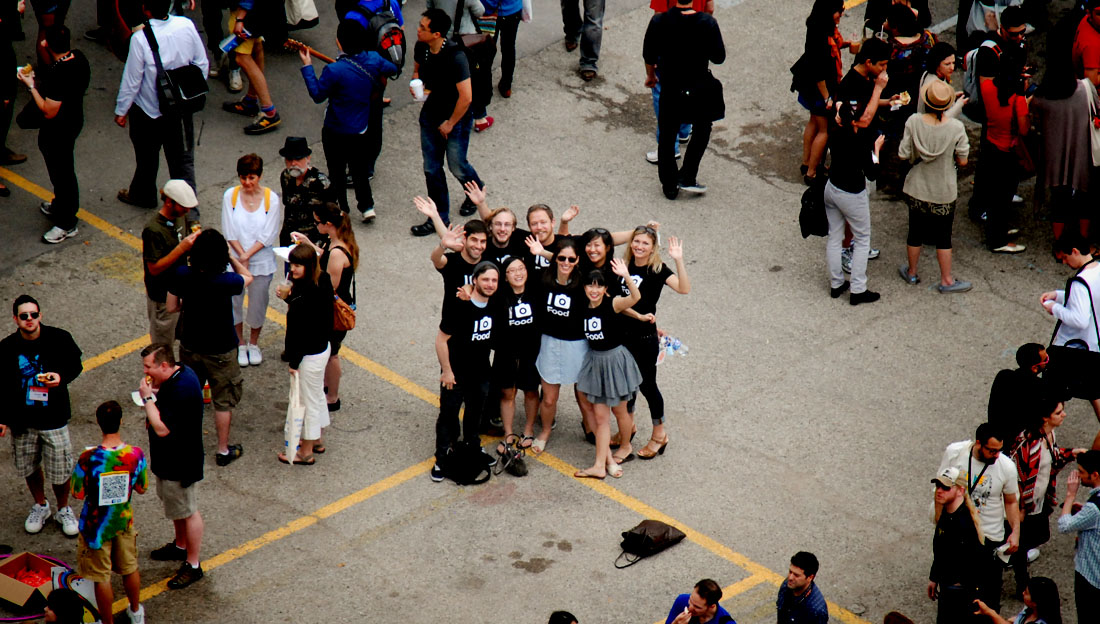 Another sexy startup has made it across the finish line, following in the fleet footsteps of Instagram. AllThingsD reports that the reservations platform OpenTable has shelled out $10 million to purchase Foodspotting. It ain't a billion dollars, but it's not too shabby given that the photo-based recommendations startup had raised $3.75 million in its three years of life. 
"When we started Foodspotting, we didn't set out to build a billion dollar business, we just wanted to bring a great product into the world and watch it grow," CEO Alexia Andrzejewski told Betabeat via email. "Unlike all the acquihire opportunities out there, this was an opportunity to actually achieve what we set out to do: Continue to support our product and community while integrating smart recommendations and beautiful design throughout the OpenTable experience."
"This had a lot of intangible value to us," she added.
The move is part of efforts by OpenTable (founded in 1998 and publicly traded) to get a better handle on mobile. The relationship between the two companies got its start a year ago, says AllThingsD, when the two companies partnered to add photos to OpenTable's mobile offering.
"We had a such a shared passion for restaurants, we wanted an opportunity to work closely together as one team," CEO Matt Roberts told AllThingsD. Not to mention it's probably far safer for a Web 1.0 company simply to acquire a mobile product, team and community of three million users, lock stock and barrel.
As for Foodspotting, helping OpenTable create a better experience for its users sounds a whole lot hell of a lot easier than figuring out how, exactly, to drive users to local businesses. Then, of course, there was the loss of two popular faces of the brand: Soraya Darabi and Amy Cao.
While Foodspotting was growing steadily, Ms. Andrzejewski said, "We realized we could propel all of this forward even faster by joining forces with OpenTable." On the subject of whether her company's acquisition might portend a shakeout in the space, she added that, "other food startups and location startups may find value in joining forces with companies with networks like OpenTable has been able to build."
The current plan is to keep Foodspotting up and running as its own product, though "the more deeper integration will happen in the other direction," whatever that means. (We suspect it means don't cry two years from now when they do shut it down.) Ms. Andrzejewski explained in a blog post that users "can also look forward to smarter recommendations, better restaurant information and a more visual, social and design-driven dining experience as we bring the best of Foodspotting to OpenTable."
The Foodspotting team will also be moving over to OpenTable, with Ms. Andrzejewski accepting a gig as lead UI designer.
Ms. Darabi, her retroactively added cofounder, offered props–via Twitter, naturally: "So proud of the full @foodspotting team, especially co-founders @teddyg and @ladylexy. Open Table, I hope you know how lucky you are."
This post has been updated throughout with comments from Ms. Andrzejewski.