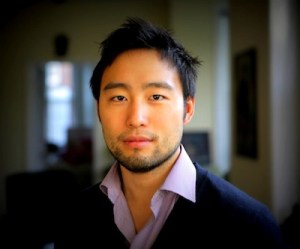 In December, after reports about an impending downturn in the accelerator boom, some local investors expressed concerns about the future of TechStars New York. Would the next Demo Day be the same parade of oversubscribed startups when much-hyped graduates were still stuck in beta? Were the lessons learned in TechStars enough to prepare companies for life outside the bubble?
David Tisch's departure as managing director added to that uncertainty. But TechStars CEO and founder David Cohen dismissed those worries, pointing to "heavy inbound interest" in the role. Today, he announced his new hire from the 35 candidates interviewed: Eugene Chung, a former venture capitalist with New Enterprise Associates. 
NEA has been making a number of high-profile investments in New York startups, including leading Buzzfeed's recent $19.3 million Series D. Mr. Chung was "instrumental in managing" investments in BuzzFeed and Bedrocket. The Harvard MBA also has experience as an investment banker at Morgan Stanley and an energy investor at Warburg Pincus. In a prior stint at Pixar, he programmed an app that automated analysis of a film's story development.
Mr. Chung has already been mentoring TechStars companies, including Poptip, Moveline, Bondsy, Condition One, Classtivity, Wander, and Pickie and wrote about how accelerators were disrupting venture capital for the Harvard Business Review. Not too shabby as far as cover letters go.
Interim managing director Nicole Glaros, who was shipped in from Boulder to take the helm, will co-manage the spring class and be based here for the duration.
Mr. Cohen told Betabeat he expects to announce the companies selected by the end of March, before the program starts on April 2. Interest was at an all-time high, with 1,700 startups applying.
You can read posts about today's announcement from Mr. Cohen, TechStars cofounder Brad Feld, and Mr. Chung himself.