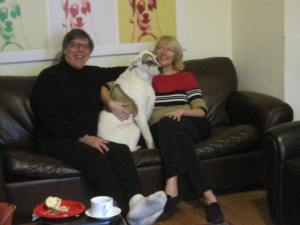 The dwindling stock of affordable housing in New York is a long, well-documented battle, but the loss of units affordable even to middle-class professionals—with affordable defined as rent costing no more than 30 percent of household income—signals that the city has entered a new era: the gentrification of the gentrifiers.
Between 2002 and 2011, the number of market-rate rentals affordable to New Yorkers earning the median New York City income ($47,000 in 2011) dropped from 59 percent of available rentals citywide to 33 percent, according to a study from NYU's Furman Center for Real Estate and Urban Policy.
By contrast, in 1980—before the city's revitalization—81 percent of the city's rental units were affordable to New Yorkers earning the median income, according to the Comptroller's Office.
"At a national level, renters are spending more of their income on housing, but it's particularly pronounced in New York," said Ingrid Gould Ellen, co-director of the Furman Center. "Not only is it more expensive to build new housing here, but the growing income inequality, and the number of wealthy, high-income renters, makes it especially attractive for building high-end luxury units."
The problem isn't just that developers have been building new luxury housing—that's all they've ever done. It's that they have also been reclaiming existing buildings. And not even the most emphatically institutional among them has been spared the velvet glove. The most famous (and famously failed) was Tishman Speyer's attempt to fancy up Stuyvesant Town and Peter Cooper Village, the epitome of ho-hum middle-class housing. Paying a record-obliterating $5.4 billion for the distinctly unglamorous 91-building portfolio, Tishman Speyer expected to get its investment back and then some by upgrading formerly rent-controlled units and then turning them over.
The deal turned into a fiasco for Tishman Speyer, which defaulted on its mortgage and lost the buildings, This fall, tenants whose units had been illegally deregulated won $68.7 million in a class action lawsuit. But the suit was hardly a populist victory—one-bedrooms now rent for $2,885 and $3,584 a month.
In this market, one luxury condo can kill four smaller ones in single swipe, or nearly 20 of them in the case of Zeckendorf project 18 Gramercy Park. Its 16 residences, priced between $14.7 million and $42 million, were crafted from 300 mini-efficiencies that rented to female students and young professionals for about $1,000 a month, including breakfast, dinner and weekly maid service.
"The traditional mix of any rental building has always been a heavy dose of studios, ones and twos," said Gary Malin, the president of Citi Habitats. "But developers have started building larger apartments. A lot of people want family-sized apartments. If they can afford it."
Larger apartments mean even fiercer competition in a place where the vacancy rate is below 2 percent. When the wealthy take up huge swaths of real estate, everyone else scrambles for what's left.
Shavon and Eric Martin, who are 49 and 64, live in a one-bedroom apartment at The Croydon, a massive prewar building at 12 East 86th Street, for which they pay $2,750 a month, going up to $2,850.