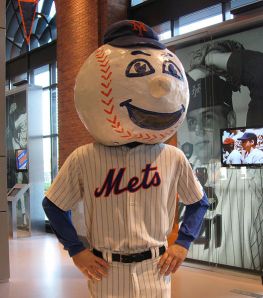 State Senator Jose Peralta, regarded as one of the front-runners in the hotly contested race for Queens Borough President, has the subtle backing of New York Mets and Major League Soccer executives, according to his latest disclosure  statements.
Peralta's district includes Flushing Meadows-Corona Park and Willets Point, where the real estate company headed by Mets owners Fred Wilpon and Saul Katz won a high-profile bid–along with Related Companies–to turn the auto repair shop haven into a shopping and housing complex. The long-delayed Willets Point project is not without controversy, though Mr. Peralta and the Queens Democratic establishment are in support of the development.
The same is true of the plan to bring a Major League Soccer stadium to the park. Boosters like Mr. Peralta and local Assemblyman Francisco Moya argued it will provide jobs and a jump start to the local economy. Detractors fear the stadium will displace parkland that won't be readily replaced.
MLS's contributions to Mr. Peralta were relatively small, though somewhat hidden from view. Typically, donors list their occupations on the forms, though MLS Commissioner Don Garber, legal counsel Brett Lashbrook and MLS President Mark Abbott all left the occupation section blank. Each person donated $320, totaling $960, a tiny bit of the $134,680 that Mr. Peralta has raised thus far. They did not donate to any other candidates. MLS spokeswoman Risa Heller declined to comment on the various donations, as did the Mets.
"He's been supportive of the [stadium] concept on its merits," said Peralta spokesman Frank Sobrino. "His support of the soccer stadium is strong but contingent on finding suitable replacement parkland."
For their part, New York Mets Executive Vice President of Business Operation David Howard and Mets executive Jeffrey Wilpon hedged their bets by donating to both Mr. Peralta and Councilman Leroy Comrie, another borough president candidate, but the rest of the Mets brass focused on Mr. Peralta, including owner Saul Katz, who gave $500. In total, Mets executives and individuals with ties to Sterling Equities, the real estate company headed by Mets owners Fred Wilpon and Saul Katz, donated $1,830.
A crowded field of additional candidates have also been quickly raising cash to replace incumbent borough president Helen Marshall, who can't seek reelection due to term limits. Melinda Katz, a former assemblywoman and councilwoman, raised almost $300,000, while Councilman Peter Vallone is sitting on a $1 million campaign war chest. Bringing up the fundraising rear are State Sen. Tony Avella–who recently announced his bid but still only raised a paltry $6,857 and recent Deputy Borough President Barry Grodenchik, who pulled in almost $57,000. Mr. Comrie has curiously yet to file.