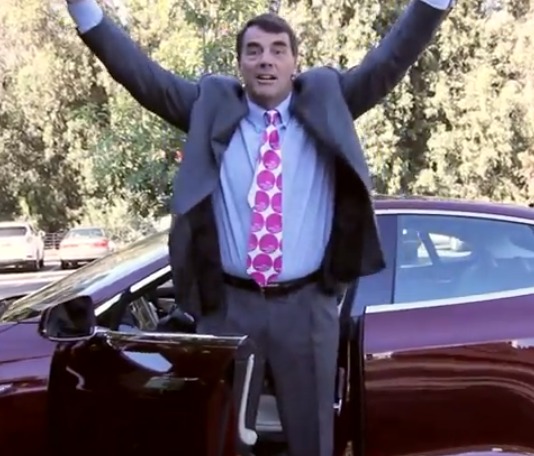 Remember how, once a year, your high school's assistant principal and algebra teacher and the starting quarterback would all gamely appear in a student-made video, usually to celebrate Homecoming?
You probably won't be surprised to see a similar phenomenon in Silicon Valley. 
The team at content discovery startup Undrip has made a new music video called "Lucky Ones," which is "dedicated to the people who fight every day in the trenches of entrepreneurship." And they roped some big names into participating. Featured: Alexis Ohanian in a Hipmunk hoodie, Robert Scoble boogieing in front of a Rackspace logo and, best of all, VC Tim Draper wearing a pink polka-dotted tie and dancing in a parking lot.
He lip-syncs to the line, "Waiting for their chance to come up like a pop tart," then illustrates the point by popping out of a car door.
The video is part of a campaign to raise money for small businesses hit by Hurricane Sandy, starting with three in particular: Staten Island's Not Just Bagels, Rockaway Beach-based Bungalow Bar and Restaurant, and Jersey Shore Apparel.
Here's the video:
[youtube http://www.youtube.com/watch?v=PZcokNrP9fQ]