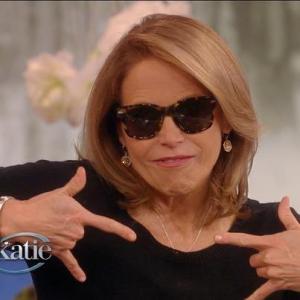 Rose-Colored Glasses Warby Parker just released its annual report for 2012, and it's a pretty fun slideshow to click through. The glasses empire now has 113 full-time employes and 42 part-time employees. Of those bespectacled folks, 108 have company-sponsored gym memberships. In other Warby Parker health news, 2,507 pounds of salad were eaten in the office this year. Although there are not too many exact sales figures in the package (besides the fact that 296 monocles were sold this year) a diagram on the last page shows that sales from the first quarter of the year to the last one have nearly tripled. Warby Parker says it gave out 250,000 pairs of glasses this year, some of which went to victims of Hurricane Sandy.
G Train Still Lost Forever If you take the Nos. 1, 2, 3, 4, 5 or 6 trains, you already know what time your train is coming based on the large signs that tell you. In December, the MTA released an iOS app to tell you the subway times. But now the MTA is providing a web app, as well as a native iPhone app, so that you can know what time your train is coming before you get to the station. The web app is located at onthego.mta.info and has real-time updating data for all of your arrival times. Most importantly, the MTA has decided to release the data behind the app to developers. Let's hope someone whips up something cooler than this thing.
Fund This Office Kickstarter will soon be moving to into its new Greenpoint offices in the former home of the Eberhard Faber Pencil Co. Renovations to the space began in the summer, and renderings of the new office were released yesterday and then swiftly taken down. The gorgeous plans show that the former factory will contain a lot of rooms, including a theater, an art gallery, a lounge, a library, a green roof and a cafeteria. Oh yeah, and offices too–have to do work at some point.
Thinkers Posthumously Fill in the Rap Deets Rap Genius is speeding right along on its quest to become the Talmud of the Internet. John Wesley, back from the grave, now has an account to comment on the teachings of the bible. And none other than Samuel Johnson is reading between the lines on some of Shakespeare's juiciest bits. Now if we could only get Heidegger to fill us in on some 2 Chainz lyrics, we'd be all set.
Whistle While You Cowork An article published yesterday on FastCompany has some interesting stats on coworking. The piece says that "50% of all coworkers access their work space around the clock" and that "71% report a boost in creativity since joining a coworking space." Secret Clubhouse, the coworking space originally established by The Barbarian Group cofounder Rick Webb, gets highlighted in the article as well. In the aftermath of Hurricane Sandy, the space served as a functional workplace for employees from all over the city.
LinkedIn for the Klout Enthusiast A new jobs site launched today that takes your personal connections into account when matching you up with jobs. CareerSonar is a site that matches the employment history of your friends with every job available online and shows you which jobs you could be connected to. In the "it's who you know" world, this might make the most sense for looking for a job online.
Girl Put Your Records On(line) Accessing your medical records online is an impossibility right now, but the NYC-based New York eHealth Collaborative (NYeC) and Health 2.0 are trying to fix that. Yesterday, the two organizations launched the Patient Portal for New Yorkers Design Challenge. They are looking for designers and developers to create a prototype for a website for patients to access their medical records online. This seems like something important!
Jerseylicious Accelerator Wants You TechLaunch, New Jersey's premier Technology Accelerator, is now accepting applications for its 2013 class. The program is slated to begin in May and will culminate in mid-September with a Demo Day at Montclair State University. The teams that make it past the selection process will join the class and will each receive up to $25,000 of seed capital.
Be an Average Boyfriend The Netflix for fancy flowers, H.Bloom, has recently announced the launch of a special Valentine's Day service its calling "H.Bloom Hero." It allows men to become "heroes" by scheduling flowers to be delivered to their loved ones on Valentine's Day. Not sure if that makes a guy a hero or just a subpar boyfriend, but we're all just taking what we can get at this point, right?
Better Gets Better Betterment, the personal investing startup that helps users manage stocks-and-bonds portfolios from an online dashboard, hit a milestone last week, topping $100 million in assets under management. That was cause to celebrate and also for a minor redesign. "We have a dashboard screen on the wall that shows our assets under management and how they grow each day," said CEO Jon Stein in an email. "We've finally had to adjust the font because the number wouldn't fit anymore."
Hipster Becomes the Man AOL is switching things up a bit and poaching one of its mobile employees for its venture fun. Doug Ludlow, the former CEO of the AOL-acquired photosharing startup Hipster, is leaving AOL's mobile side to become the first innovation partner at AOL Ventures. The title is extremely unclear, but it's understood that Ludlow will be spending a bit more time back in New York and getting out of AOL Ventures' Palo Alto headquarters.

Because Tweetdeck Popups Suck Rapportive, the add-on that replaces Gmail's ads with information about your contacts, has just launched an early version of Twitter integration to its service. The update lets you follow, reply and retweet your contacts from within Gmail.  You can request early access to the feature here.