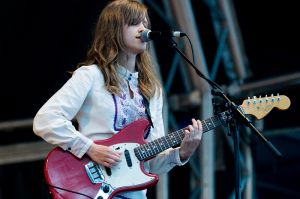 You know how much we love Missed Connections. It's our favorite part of Craigslist; displaying the entire spectrum of the world's sorrow and pity (and schadenfreude). See: Missed Connections during a hurricane, from Patrick Bateman: Investment Banker, Missed Connections that aren't even real Missed Connections at all.
But even reeking with desperation, Missed Connections always knew what it was: A place to post your creepy stalker love letters to other random faces in the crowd. Until now.

You are in the Dirty Projectors – m4w – 28 (Chinatown / Lit Italy)
---
Date: 2013-01-13, 2:35PM EST
---
As soon as I got into the room I noticed that you were incredibly cute, but given the nature of the event I couldn't really talk to you. I did run into you in line for the bathroom at the end of the night and I told you I liked your shoes. You told me who made them and said they also make mens shoes. I really wanted to keep talking to you, but the bathroom opened up. Then when I came out, my friends were going out the door so I had to follow them. Later I asked my friend who was working at the event if she knew who you were and she said you were in the Dirty Projectors, which I had not realized, and which deflated my hopes of getting your number. Anyway, I know this is a long shot, but I thought you were gorgeous and I'd like to get to know you. If you remember who I am, tell me the brand of shoes you were wearing and we can go from there.
it's NOT ok to contact this poster with services or other commercial interests
PostingID:3543199578
Wait, was this the Carnegie Hall show? Amber Coffman, watch your back. Or reply to this poor guy! Maybe this could be the great digital love story of our times! Unless of course, it was Haley Dekle or Olga Bell. Which one of you was wearing cool shoes the other night?