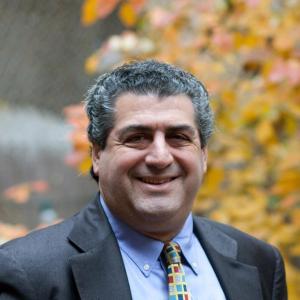 In one of its first endorsements this year, the influential 1199 SEIU United Healthcare Workers union has backed District Leader Marc Landis to replace outgoing Upper West Side Councilwoman Gale Brewer. The race to replace Ms. Brewer is one of the most hotly contested in the city, so the backing from one of the state's labor powerhouses is undoubtedly a nice boost for Mr. Landis' campaign.
"Marc Landis has a proven record as a progressive activist dedicated to improving our public schools, creating good jobs, advocating for affordable health care and protecting affordable housing for the working families of New York City," George Gresham, the union's president, said in a statement. "As a Democratic party official and through his pro bono legal work he has shown the promise to be a City Council representative who will always stand up for the Upper West Side community and the city," Mr. Gresham added.
As is the case for many of the city's open Council seats, there is a crowded field of candidates to succeed Ms. Brewer. Joining Mr. Landis in the race are former Community Board 7 chairs Mel Wymore and Helen Rosenthal, Democratic State Committeewoman Debra Cooper and businessman Ken Biberaj, all of whom have been raising money at a healthy pace.
The campaign is likely to be a fun one. Mr. Wymore hopes to make history as New York City's first transgendered elected official, for example, while Mr. Biberaj was mostly recently found successfully fixing a typo in a street sign named after Thelonious Monk.
Ms. Brewer, who is term-limited out of seeking reelection, had expressed interest in campaigning for Manhattan Borough President but has been fairly quiet about her intentions in recent months.