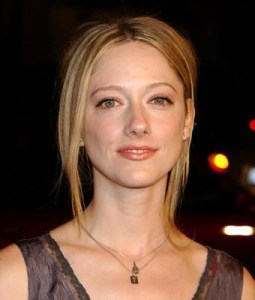 Judy Greer sold a humorous story collection to Random House imprint Doubleday for a nearly one million dollar advance, reports The Hollywood Reporter.
In I Don't Know What You Know Me From: Confessions of a Co-Star, the actress best known for playing secretary Kitty Sanchez in Arrested Development, will chronicle her path from a midwestern childhood to Hollywood.  
"So this is me, just trying, in book form, to introduce myself," Ms. Greer said in a statement.
"We've known for years what a wonderful actor Judy is, but … it's rare to find a first book that has this kind of humor, insight and, most of all, a relatable and endearing voice," said Random House Editor-at-Large Christina Malach, who acquired the book. 

Random House, of course, shelled out 3.7 million last fall for Lena Dunham's humorous essay collection, which was compared to Mindy Kaling's Is Everyone Hanging Out Without Me and Tina Fey's Bossypants–both essay collections by female comedians/sitcom stars that reportedly got sizable advances.
Nice to know that despite the state of the book industry, publishers still have serious money to shell out for humorous but thoughtful essay collections by quirky actresses.