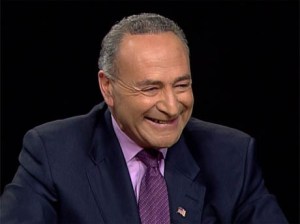 Senator Chuck Schumer may have broken the record for most puns crammed into a political press release with his response to the news five people and two companies were busted by federal officials for illegally smuggling honey from China. Though his statement was quite brief, Mr. Schumer managed to fill it with an un-bee-lievably high number of honey-themed puns.
"This successful sting operation is sure to be a buzz kill for would-be honey smugglers," Mr. Schumer said. "For too long, foreign smuggling of this product has created a sticky situation for domestic honey producers. We need a zero-tolerance policy when it comes to honey laundering."
Mr. Schumer previously called for officials to do more to combat Chinese honey smuggling in 2010. This bust clearly felt like a sweet victory that left the senator with a pleasant buzz.