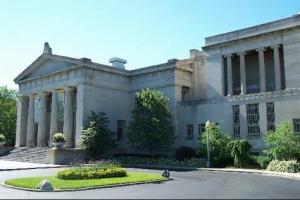 James Crump, the chief curator and curator of photography at the Cincinnati Art Museum, resigned on Monday, according to Cincinnati City Beat. (Thanks to Artforum for the heads up.) He will be pursuing "independent projects," according to the museum.
Aaron Betsky, the museum's director, said in a press release, "His exhibitions and acquisitions have made us a center for photography, and we look forward to building on his extraordinary achievements."
An interim chief curator will be named soon, according to City Beat.