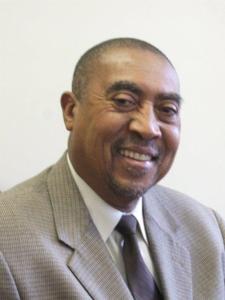 Manny Caughman, a staffer for Queens Assemblyman William Scarborough, told Politicker he's '99 percent' certain he'll launch a bid for term-limited Councilman Leroy Comrie's seat. And, thanks to his civic work and ties to the influential Guy R. Brewer Democratic Club in southeastern Queens, Mr. Caughman could mount a serious challenge to labor leader Daneek Miller, the race's early front-runner.
Though Mr. Caughman managed Mr. Comrie's 2009 City Council campaign, Mr. Comrie–who is running for Queens Borough President–actually asked Mr. Miller to enter the fray. Nevertheless, Mr. Caughman said he wasn't bothered by the move.
"Leroy's in a precarious situation by running for borough president," Mr. Caughman said in a weekend interview. "He wants support from all corners and I respect that. He knows who the better candidate is, though, and that's me."
Mr. Caughman, a long-time environmentalist, placed the "silent crisis" of  southeastern Queens' rising water table as a motivator for his campaign. Known for its frequent flooding, the area's water table has risen 30 to 35 feet, Mr. Caughman estimated, since 1996 when wells were shut down in favor of drawing water exclusively from upstate reservoirs. He wants the wells reopened.
"It's a silent crisis we have to address," he said. "There are many homes here that have groundwater intrusion. We need to work with the City Council, state and federal government to bring in more funds to address the issue. It's an accident waiting to happen."
As is often the case with open seats, Mr. Caughman and Mr. Miller are likely to face a bevy of additional opponents. Accordingly, attorney Joan Flowers, Community Board 13 Chair Bryan Block, political consultant Sondra Peeden and former Congressional candidate Joseph Marthone have all filed to run for the seat.