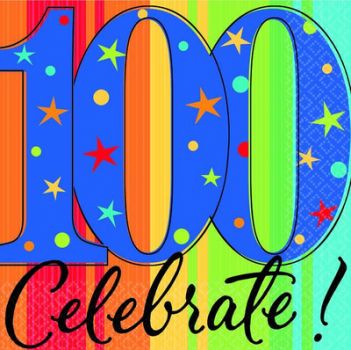 When you turn 100 in America, you get a personalized birthday card from the president. Unfortunately, it seems you won't receive the same consideration from Facebook. According to the local news team at Detroit's WDIV-TV, Grosse Point grandma Marguerite Joseph is nigh on 105 years old, but her Facebook page (run by her granddaughter) is stuck at 99.
You would think the least Facebook could do would be to offer some sort of special Timeline icon to mark the occasion.
"Every time I tried to change the settings to the right year, Facebook always came back with an unknown error message and would send us right back to a year she wasn't born in," Marlow said. "I would love to see her real age on Facebook, I mean in April she's going to be 105. It's special."
If you attempt to change your own birthday on the social network, you'll get a similar error (even though the possible years to choose from go all the way back to 1905). We've reached out to Facebook and will update if we receive any comment. Ms. Joseph's granddaughter charitably assumes it's just "a glitch in the system."
We understand the social network was originally built by a college student and all, but for crying out loud, show a little more respect for your elders, Zuck.
(Updated, 12:43p.m, 2/21/2013) A Facebook spokesman says they're working on it:
"We've recently discovered an issue whereby some Facebook users may be unable to enter a birthday before 1910. We are working on a fix for this and we apologize for the inconvenience."
Now about getting a specialized Timeline icon…
(h/t AP)