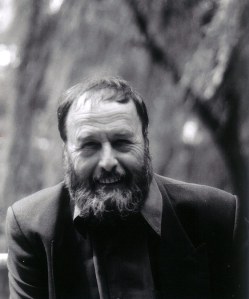 The next time you have 10 minutes to spare, take a look at the brief and wonderful video below that the Getty Research Institute has put out about the legendary Swiss curator Harald Szeemann, who was responsible for shows like the breakout classic of post-minimalism "Live in Your Head: When Attitudes Become Form" at Germany's Kunsthalle Bern and Documenta 5, in Kassel, Germany in 1972. (And, whoa! Ubuweb has the whole catalogue for the former online.)
Szeemann died in 2005, and in 2011 the Getty Research Institute acquired his voluminous archive. He apparently kept files on every artist that he ever worked with. Each folder included every bit of correspondence, ephemera and notes he collected for each artist. (That's a ton of people and information: his Documenta alone included more than 200 participants.) He also amassed a not-inconsiderable 20,000 books over his lifetime. The video features his friends and associates, as well as Getty officials, telling some super stories. Great, heartwarming stuff.
In other Szeemann news, in April Phaidon is releasing Biennials and Beyond – Exhibitions That Made Art History 1962–2002, its second anthology of about important art exhibitions, and it includes a section on "When Attitudes Become Form." For a bit more on the Szeemann archive, here's an article from the Getty's online magazine, Iris. Below, the video.