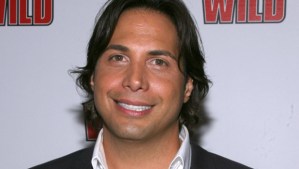 Girls Gone Wild, the long running reality TV-style XXX franchise whose creator Joe Francis cajoled college women to strip on camera, has filed for bankruptcy. This is the part where you cheer.
Like MTV's Undressed, GGW was many a millennial's first introduction to porn, with its late-night infomercials comprised of screaming women pouring alcohol all over themselves, boobs obscured by a "CENSORED" logo. It long seemed a sketchy enterprise with a dubious attitude towards consent. In 2008, four women sued Mr. Francis for allegedly filming them while they were underage, but a jury acquitted him.
Mr. Francis founded the Girls Gone Wild franchise in 1997 and quickly racked up the millions before it was eclipsed almost entirely by Internet porn. Who wants to pay money for VHS tapes when you can get better amateur porn for free on the web?
The Wall Street Journal reports that Francis, who has had numerous run-ins with the law for slander and tax evasion, is filing for bankruptcy in order to avoid paying out a $2 million gambling debt to Steve Wynn. Once an asshat, always an asshat.