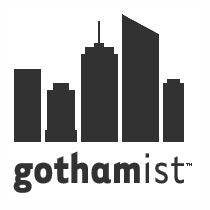 A Freedom of Information Law investigation into the finances of City Council members conducted by the local news blog Gothamist led, Phil Monaco, a staff attorney in the Council general counsel's office to send around an email warning members about an email from a staffer "who works for the Gothamist."
"This email appears to contain follow up questions regarding a prior FOIL request from this individual," Mr. Monaco wrote. "These emails are NOT legitimate FOIL requests. And they do not require a response, as they are not proper requests under the law. There is nothing your offices need to do at this time."
The issue apparently stemmed from a miscommunication between the media outlet and the Council members it was investigating.
Jake Dobkin, the publisher and co-founder of Gothamist, told Politicker the site had indeed made a legitimate FOIL request and that Gothamist has "about 40 FOILs open right now."
"Looking at the list, there are a few involving City Council expenses–both their reimbursable expenses, as well as their standard office expenses," said Mr. Dobkin. "Council returned about 2000 pages of reports to us–all PDFs. I had staff go through them, and identify the top 50 or so most inexplicable or unusual ones, and then call each office for comment."
The issue arose when a Gothamist intern tasked with following up on the information obtained in the FOIL request sent emails to Council members with the phrase "City Council FOIA Request" in the subject lines asking them to explain some of their expenses. Mr. Dobkin, whose site is currently looking to beef up its reporting team, said he has asked his interns to change their subject lines on future emails to ensure "there wouldn't be confusion." However, he also suggested it is alarming the Council legal team would ever feel the need to make sure members know they do not have to respond to a request.
"Anyone associated with Council should be excited that someone is reading this minutiae, and checking into items, as a small effort to keep our politicians honest," Mr. Dobkin said. "The idea that anyone even remotely connected to Council would suggest stonewalling a straightforward request for explanation on an office expense, well, sir–I think that demands some intense scrutiny from a government reporter such as yourself."
Council officials explained that it is the general counsel's duty to notify members of FOIL requests. They said the email was simply meant to make sure members were aware it was not an official request, not instructions to avoid any request for comment.
Additional reporting by Colin Campbell.