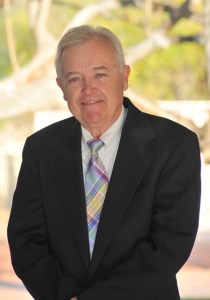 There's a bit of news from Upstate New York to share this morning: the Hyde Collection, in Glen Falls, announced that it has named Charles A. Guerin as its new director. Mr. Guerin succeeds David Setford, who said in April of last year that he was stepping down. The museum's chief curator, Erin B. Coe, and its financial officer, Lynne Mason, had been serving as interim co-directors.
Prior to winning the Hyde job, Mr. Guerin worked as executive director of the University of Arizona Museum of Art, executive director of the Art Museum at the University of Wyoming and commissioner of Wyoming state parks and cultural resources. He has an MFA in printmaking and art history, an MA in painting and a BFA in printmaking. All three degrees come from North Illinois University, in DeKalb, Ill.
Founded exactly 50 years ago, the Hyde Collection has some 3,000 items in his collection, including quite a few prized Old Master, American and Impressionist works. Among its holdings is Rembrandt's Christ with Arms Folded (ca. 1657–61).
Congratulations, Mr. Guerin.