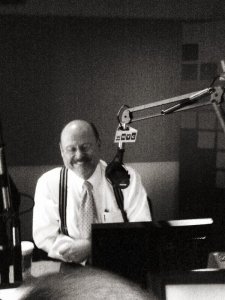 Joe Lhota isn't worried about the weather.
In fact, the Republican mayoral contender said his experience in the Giuliani administration would help him better manage some of the worst natural disasters that have hit New York City in recent years, citing post-blizzard plowing needs and Hurricane Sandy's crippling floodwaters in particular.
"Look, as Deputy Mayor for Operations, I had numerous assignments," Mr. Lhota said in a WNYC interview this morning, touting his "priority number one" work to close the Fresh Kills Landfill on Staten Island. "I was also involved making sure that the city was prepared for any and every emergency that happened. On my watch, you wouldn't have had any situation where there would have been a problem in picking up snow or dealing with water surges. In fact, I was involved in some of the very first meetings that created the maps that showed what would happen if you had a Category 1, 2 or 3 hurricane in New York. So [the administration] was very concerned about that even 18 years ago."
In the same interview, Mr. Lhota also addressed a recent controversy where Staten Island powerbroker Guy Molinari very publicly withdrew his support from Mr. Lhota in response to unreturned phone calls. Mr. Lhota said he was "surprised" by the communications mishap, but Mr. Molinari should have called him personally to resolve it.
"That was a staff  member who didn't return the phone calls," Mr. Lhota explained. "There was a disagreement. I've talked to Guy since then. I was really surprised. If he thought somebody on my staff wasn't returning the phone calls, he should have called me. Everybody knows I return all of my phone calls. I pick up my cell phone myself, much to the chagrin of my staff. And quite honestly, since then, I've received the support of a lot of elected officials on Staten Island. I think Guy was a friend before this, Guy will be a friend after this and I will always be close to Guy Molinari and his entire family."
Asked if he would seek to regain Mr. Molinari's support, Mr. Lhota indicated he would.
"That will be at the appropriate time and place for that," he said.