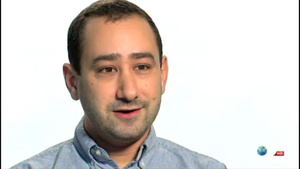 Wired is bringing back Joe Brown, the editor in chief of Gawker Media's Gizmodo tech. All Things D reports.
Mr. Brown will be the New York editor at Conde Nast's San Fransisco-based tech mag. In the new new role, Mr. Brown will weigh in on the magazine, tablet edition and web site. This is Mr. Brown's second go around at Wired. He left the magazine, where he was a senior associate editor, in 2010 to become the features editor at Gizmodo.
"I've had an amazing few years at Gizmodo—the team here is among the best in any business, and I love them like family," Mr. Brown told All Things D over IM. "But I am pumped about going home to Wired. With Scott and the team he's put in place, it's like we're getting the band back together."
This is part of a series of changes at Wired. Scott Dadich replaced Chris Anderson as the magazine's editor in chief last fall and recently named a new editorial team.