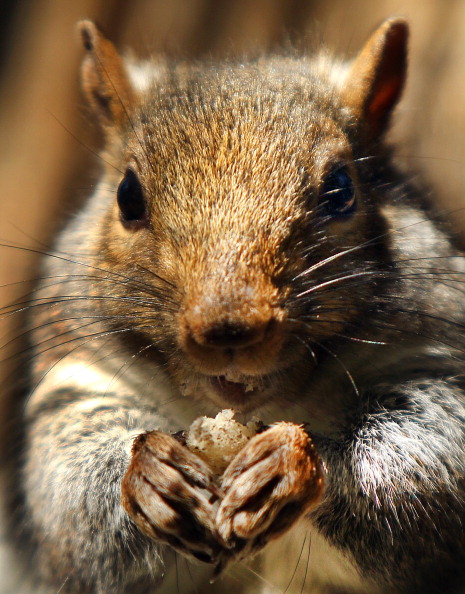 Things got a little nutty in Williamsburg last Sunday around 4 p.m., when Juan Ayala, 35, attempted to steal 75 lbs. worth of almonds from the back of a delivery truck on Bedford Avenue.
Unsurprisingly for a 5'8", 180 lb. man trying to carry nearly half his weight in almonds, Mr. Ayala didn't make it far with this stash; he reportedly dropped the three boxes of almonds—each weighing 25 lbs.— on South 8th Street.
The driver of the truck called 9-1-1, but by that point, Mr. Ayala had already scurried off—not unlike a startled squirrel, we'd like to imagine.
But that wasn't the end for our bizarre nut-napper. Two hours later, Mr. Ayala reportedly crashed his car, a 2010 silver Toyota Corolla, into a parked van on Wythe Avenue and South 8th Street. Though he tried to evade capture again, a witness called the Williamsburg Shomrim Patrol, a patrol force comprised of local volunteer civilians. The Shomrim Patrol held Mr. Ayala until the NYPD arrived on the scene and arrested him.
"I really fucked up," Mr. Ayala told the police, according to the New York Post. "I really fucked up my relationship. But I didn't break into the car."
Was he referring to his relationship with a human, or the almonds? For now, it's unclear.
Mr. Ayala, who reportedly has a long history of drug-related arrests, was charged with third-degree burglary, attempted petit larceny, trespass, and leaving the scene of an accident. He is currently being held at Riker's Island, with a $2,250 bail.
We hope they serve almond butter, for his sake.