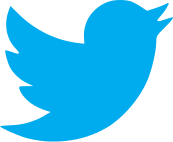 At a morning press conference announcing new Hurricane Sandy initiatives, Mayor Michael Bloomberg didn't just wade into the Israel-Palestine dispute, he also defended New York City's cell phone ban in public schools.
"Kids should be in the classroom listening to the teacher," he declared after a reporter asked him if Murry Bergtraum High School's lack of regular phone service might prompt him to rethink the policy. "Not playing games, not Facebooking, Twittering, emailing, texting, or anything else. We've made that decision a long time ago. Cell phones are very destructive to the education process."
Mr. Bloomberg then jokingly chastised a journalist in front of him to embellish his point.
"For example, the reporter sitting next to you didn't care enough about this conversation," he explained. "He was just on his cell phone. He missed your insightful, well-thought-out question, not to mention my brilliant answer to that."
After everyone involved enjoyed some laughter, Mr. Bloomberg was pressed about safety concerns in the event of an emergency. In response, the mayor defended the school system's record and said the educational needs of the city are simply too great to allow potential distractions.
"The kids are well taken care of in the case of emergency, as was shown, if I remember, on 9/11, where the school system performed brilliantly," he said. "We're not about to waive our cell phone policy. … Our kids need their education. Every single day this country falls further and further behind the rest of the world. And every single day the demands of industry for better educated kids increases–and increases faster than all of the improvements we've made, and we've made some amazing improvements. We're falling behind the rest of the world and that's not good for our kids or for society."