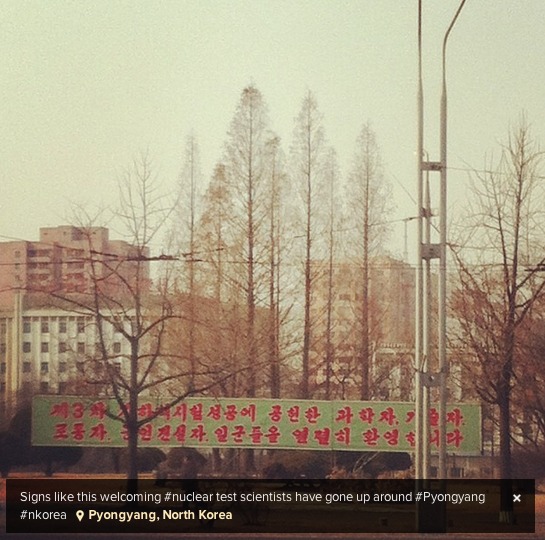 Now that foreign visitors in North Korea have access to mobile Internet, you probably won't be surprised to learn that someone is already using the service to post to Twitter and Instagram. The Next Web points out that Jean Lee, the AP bureau chief for North and South Korea, began the morning by announcing, "My first tweet using #Koryolink's new mobile #Internet service. Hello world from comms center in #Pyongyang."
Using that 3G connection, she's already posted a slew of moody snapshots from across the border. We particularly like this pic of a spindly Christmas tree still hanging on at the Potonggang Hotel.
Really puts your braggy snapshots from last weekend's skiing trip in perspective, huh?
These certainly aren't the first photos of North Korea posted to the service–Ms. Lee herself has been uploading latergrams for quite a while. But it looks like these photos might be the first posted via the country's new 3G service, which is itself a weird little milestone.
Imagine the sass from Sophie Schmidt if she'd been armed with Instagram when she ventured across the DMZ!