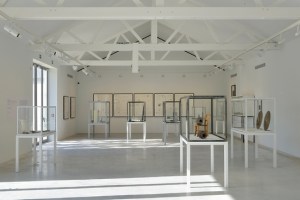 Galerie Thaddaeus Ropac announced today that since opening its second location in October 2012, the gallery has received 14,300 visitors. It's a hit! The visitors were for the gallery's two inaugural shows: Anselm Kiefer's "Die Ungeborenen" and Joseph Beuys's "Iphnigenie."
"We have been pleasantly surprised by the enthusiasm that our accompanying programme has generated, in particular the two concerts by the Ensemble intercontemporain that took place among Anselm Kiefer's works," the gallery said in a statement.
On March 3, the gallery will mount two new exhibitions in Pantin, the group show "Disaster–The End of Days" and a show and performance by Erwin Wurm.