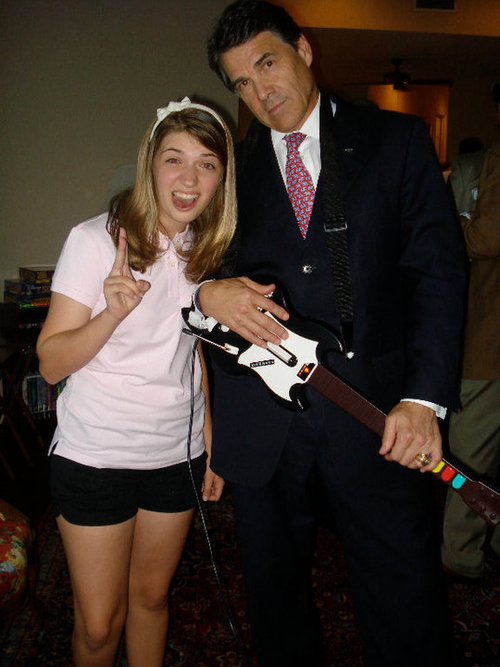 A photo was posted to Tumblr today showing former Presidential candidate and Texas Gov. Rick Perry shredding some sweet tunes on a Guitar Hero game guitar. "My friend lives next door to Rick Perry and invited him over for a Guitar Hero battle," read the post. Betabeat was skeptical. Governor Perry's hand looked like it was at a weird angle, and his face appeared to be a different shade than his neck.
But as it turns out, the photo is real, according to a spokesperson at Governor Perry's press office. "It is a real photo," confirmed Josh Havens. "It's about three years old. The governor was at an event at his neighbor's house, and while there he was asked to pose for a photo with their daughter. She was playing Guitar Hero and he posed with the guitar."
So, not exactly the same story told on Tumblr, but pretty cute nonetheless. This should certainly raised Governor Perry's stock among Internet folk.