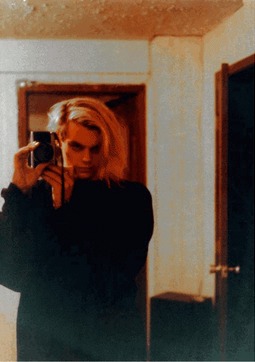 Time for a little trip down memory lane! Digiday asked several ad-tech execs for high school snapshots, and Tumblr revenue consultant Rick Webb really delivered. He turned over this amazing proto-selfie, which wouldn't look out of place on your Dashboard today.
Mr. Webb admitted to his past as an adolescent goth and told Digiday, "Stephin Merrit once said, 'I could dress in black and read Camus. Smoke clove cigarettes and drink vermouth like I was 17.' HOW DID HE KNOW?"
Well, that's a tough act to follow. And unfortunately, the rest of the execs on this list wind up looking a bit boring, though apparently AKQA chief creative officer Rei Inamoto attended a Swiss boarding school.
Sadly Digiday skimped out on our favorite blast from the past: Jack Dorsey's oh-so-punk-rock nose ring. Dude cannot stop talking about that thing.