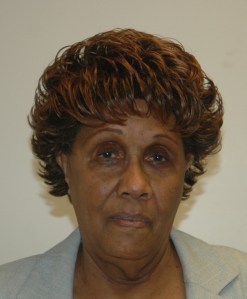 Former State Senator Shirley Huntley, who has already plead guilty to federal embezzlement charges, decided to settle her affairs this morning by pleading guilty to separate state-based charges of tampering with evidence during the embezzlement investigation. Specifically, in the words of Attorney General Eric Schneiderman when he unveiled the indictment last summer, Ms. Huntley was accused of "falsifying business records, conspiracy and tampering with an investigation in a scheme to steal taxpayer money using a sham nonprofit that did not provide any services to the public whatsoever."
Ms. Huntley initially maintained her innocence, including issuing a forceful declaration in an "Emergency Press Conference" on her front lawn. This morning, however, the former southeastern Queens lawmaker reversed course and directly admitted to breaking the law to benefit Parent Workshop, the "sham nonprofit."
"In or around March 2011, I assisted Roger Scotland and Patricia Savage by drafting a letter to be used to create a false record indicating that events on behalf of the Parent Workshop had taken place at the Beacon Center," Ms. Huntley said. "I understood that the false record would be submitted by Patricia Savage in response to a subpoena issued as part of the Attorney General's investigation of Parent Workshop."
For their part, A.G. Schneiderman and Comptroller Tom DiNapoli, who jointly led the state investigation, took a victory lap with statements released after Ms. Huntley's admission.
"It is unconscionable that an elected official would deliberately tamper with a law enforcement investigation into the theft of taxpayer dollars," Mr. Schneiderman said. "Former Senator Huntley's felony plea sends a strong message that those who abuse their positions to rip off taxpayers and tamper with investigations will be held accountable. My office's partnership with the Comptroller is designed to combat such corruption, and we will continue to work tirelessly to protect every penny of taxpayer money during these challenging economic times."
"Former Senator Huntley betrayed the trust of her constituents and her public duty," Mr. DiNapoli said. "State officials must be held to the highest standards. My office will continue to work with the Attorney General to investigate wrongdoing and protect taxpayer funds."
Other individuals, including Ms. Huntley's niece, Lynn Smith, still face charges due to their connections to Parent Workshop.