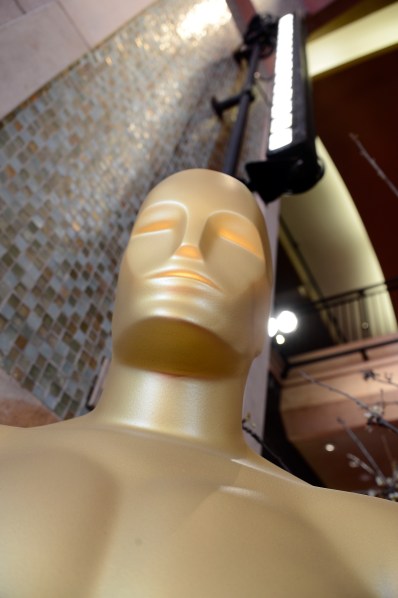 Update: Well, now we have an extra hour and a half of the red carpet! Talk amongst yourselves!
What is it about the Academy Awards? Intellectually, it's hard to muster up that much enthusiasm about who "wore it best" (Ang Lee) or how modest Katniss will be in her acceptance speech, hopefully avoiding a First Wives' Club reference that sounded like she was hating on Meryl Streep this time. And yet … we still feel compelled to watch. Maybe it's because secretly, deep down, we still find it fascinating that the guy who does the voice of Stewie looks like the host of a reality game show about finding true love by having a dance-off on a stripper pole.
Or maybe it's because we're just suckers, who deep down believe that Beasts of the Southern Wild might still possibly have a chance against Argo or Lincoln.
Come join us, will you, on this the most magical of evenings for producers, people who are married to movie stars, and dress designers? We'll be hosting a live chat below. Just click the big countdown button and you're all set. Got it?
Great.

[protected-iframe id="2fbff7dbffa1fd42c2453aaadb020683-35584880-38574832″ info="http://www.coveritlive.com/index2.php/option=com_altcaster/task=viewaltcast/altcast_code=bdaf9b76a5/height=650/width=470″ width="470″ height="650″ frameborder="0″ scrolling="no"]