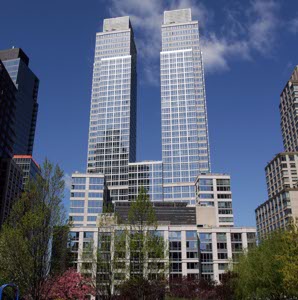 Ever since the financial crisis hit, the Attorney General's office has dealt with hundreds and hundreds of condo escrow disputes. And you know what, enough is enough. If you want to argue about whether or not the developer delivered on the terms promised in the contract and deserves to keep your deposit, well you are going to have to take your legal bickering elsewhere.
The Real Deal reports that the Eric Schneiderman's office isn't going to resolve any more condo disputes—which generally arise from changes to plans, delayed delivery dates, construction defects or buyers simply changing their mind and trying to back out of deals—any more. People are going to have to settle their legal claims in state and federal court.This might not makes such a huge difference, The Real Deal notes, as lawyers often preferred to handles such disputes in state court anyway (under the Martin Act) because the AG's office was so swamped and underfunded that it wasn't able to process the disputes in a timely matter. Angry buyers have also been able to file federal lawsuits under the Interstate Land Sales Full Disclosure Act.
Under the new regulations, buyers and developers will have to sign a purchase agreement with the escrow agent, typically a law firm, and any disputes will go to court. Not a terrible place to settle a legal battle, although it can also be less than expedient. This past December, 40 buyers from the Rushmore finally settled their suit against Extell, winning $15 million after Extell failed to deliver their condos by September 2008. (Extell claimed that they meant to write September 2009 on the contracts.)
Now that the economy is rebounding and buyers have less reason to regret condo purchases, the disputes may well drop off, if it is indeed true that legal challenges in the past stemmed from over-extended buyers realizing they couldn't afford the condo of their dreams.
However, more and more condo projects again on the horizon will inevitably mean more and more disappointed buyers who find that the condo of their dreams is not really the condo of their dreams at all. The only way to certain (or at least more certain) of what you're getting, after all, is to buy it after it's already built.
kvelsey@observer.com