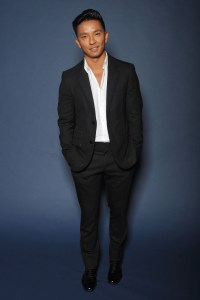 Fashion Week is special. The New York Observer asked me to share my plans for the coming days. I hope you'll join me at my own shows and those of others I admire.
Wednesday, February 6
Yours truly, Prabal, unveils Prabal Gurung for Target, which means you can look like a mid-level Vogue staffer with a trust fund without pillaging daddy's piggy bank. Of course there is a launch party (with a "surprise musical guest" and deejay du jour Mia Moretti) at the expansive and expensive Pier 57, and an A-list after-party at the Top of the Standard, or for a few hundred lucky few, The Boom Boom Room.
Pier 57, 15th Street and the West Side Highway; 7-9pm, by invite only. The Top of The Standard, 848 Washington Street, (212) 645-4646; begins at 10pm, by invite only.
Thursday, February 7
Everyone's favorite dead street artist and master of the scribble and the scrawl, Brooklyn-bred Jean-Michel Basquiat, has his zillionth posthumous exhibit at the Gagosian Gallery. Basquiat, like rock stars Hendrix, Joplin, Morrison and Cobain, died at 27, but worked a lot when not hanging out with Andy Warhol and Debbie Harry at Area. The show features over 50 works from both private and public collections. A choice Basquiat quote about his work: "It's about 80 percent anger," which is how Gagosian's price tags might make you feel unless Roman Abramovich is picking up the bill. Meanwhile, at the Grand Central Oyster Bar, The New York Times is celebrating having snatched Deborah Needleman from The Wall Street Journal with the launch of her inaugural issue of its new style supplement. And wouldn't you know it, at the exact same time, The Wall Street Journal is hosting a party at Wallsé to launch new editor Kristina O'Neill's debut issue of its style supplement WSJ. (Ms. O'Neill is an alum of The New York Observer, having started her career as Candace Bushnell's assistant.) It's a rare treat in this age of one-paper towns, to have newspapers bashing in each other's brains.
Gagosian Gallery, 555 West 24th Street, (212) 741-1111; 6-8pm. Grand Central Oyster Bar, 87 East 42nd Street, (212) 490-6650. Wallsé 344 West 11th Street (212) 352-2300.
Friday, February 8
The FLAG Art Foundation presents Tom Molloy's show "Issue" (think of an X-ray-like pencil-on-paper drawing of a dove that would make the Audubon Society sad) and Hilary Harkness, who does very busy oil paintings of everything from supermodel-like women on a tropical beach after a plane crash in the ocean (we just had a Lost flashback) to a sexualized world that feels part Japanime, part Orwell's 1984. We are intrigued.
The FLAG Art Foundation, 545 West 25th Street, ninth floor, (212) 206-0220; 6-8pm.
Saturday, February 9
Every editor and buyer who matters will be front row at the Prabal Gurung Show, and then later that night, they'll be at tattooed hunk Alejandro Ingelmo's presentation in the High Line Room of The Standard Hotel (if you're afraid of heights, please do not get high beforehand). Mr. Ingelmo's shoes for men and women are lusted after by fashion freaks and celebrities, and the designer boasts biceps that are lusted after by the same crowd.
And a musical visit to the '80s …
Big Dipper, formed from the remnants of two great bands (Volcano Suns and The Embarrassment), had some wonderful moments in the late 1980s, exemplified by irresistible indie melodies like "When Men Were Trains" and "All Going Out Together." And then a familiar '90s pattern set in. Big Dipper was lured to a major label, which financed but failed to promote their lesser third record, seemingly the group's last, and a once-promising career came to an end. Some 20 years later, there was a mini-revival—a growing phenomenon thanks to nostalgic Gen Yers—which included a three-disc anthology, appearances in the Rock Band video games and now a really good new record, Big Dipper Crashes on the Platinum Planet. Look for the Cat Stevens-inspired coda on "Younger Bums," and get there early for opener Chris Collingwood from Fountains of Wayne.
The Standard Hotel, 848 Washington Street, (212) 645-4646; 7:30-8:30pm, by invite only. Mercury Lounge, 217 East Houston Street, (212) 260-4700; doors at 7:30pm.
Sunday, February 10
To relax and escape post-show fashion fabulousness, I relax at the Jin Soon Natural Hand & Foot Spa with a strong-enough-for-a-woman-but-made-for-a-man mani/pedi. Jin Soon is very small (just four separate manicure and pedicure stations), intimate and pricey, so call beforehand or expect to wait and wait some more. One popular treatment called "The Magic Clay Slipper" (involving your feet and clay, duh) will give your footsies that Cinderella glow, which is de rigueur when skipping down Saline Beach in St. Bart's with your oversize Birkin bag when the tour of duty of the global Fashion Weeks is finally finished. For yummy fun, check out new hot-spot Cole's, where four nightlife demigods: Kyle Hotchkiss Carone, David Rabin (of The Double Seven, The Lambs Club and Jimmy at The James Hotel), Larry Poston (Jimmy and The Waverly Inn) and Johnny Swet (Pastis, Freemans, Jimmy) treat their dimly lit (lighting is really everything for the weekly Mario Badescu facial crowd) restaurant like a clubhouse, so expect to see everyone who can actually cast a vote for the upcoming the CFDA Awards nibbling like well-pampered rabbits on comforting American fare. Not on the "I only wear Celine" diet? There's—horrors!—a burger, for—double horrors!—18 bucks.
Jin Soon Natural Hand & Foot Spa, 23 Jones Street, (212) 229-1070; open 11am-7pm. Cole's Greenwich Village, 118 Greenwich Avenue, 212-242-5966.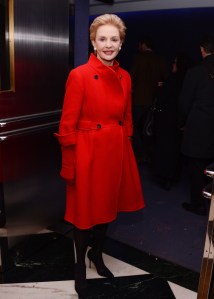 Monday, February 11
ICB by Prabal Gurung, need I say more? Be there bright and early! Stop by the Studio in Lincoln Center for my show at 9 a.m., and then stick around to see the Carolina Herrera collection at the Theatre in Lincoln Center at 10 a.m.
Lincoln Center for the Performing Arts, 10 Lincoln Center Plaza, (212) 875-5456; for more information visit www.mbfashionweek.com.
Tuesday, February 12
Start the morning with a workout at Equinox (or "Chic-quinox," as Peter Som and Sandra Bernhard are members) with personal trainer Ryan Hopkins. Ryan has been training me for years and is a frequent guest blogger on my site. He is hard-core and will make your muscles the envy of everyone in New York. After a grueling and satisfying gym session with Ryan, a light lunch at Nobu in Tribeca is in order. Nothing says healthy eating like a big plate of sashimi that has been blessed by co-owner Robert De Niro. Keep your eyes peeled: you just might spot neighborhood regulars Ed Burns and Christy Turlington and their photogenic brood.
Equinox, 97 Greenwich Avenue, (212) 620-0103; open 5:30am-11pm. Nobu, 105 Hudson Street, (212) 219-0500.
Wednesday, February 13
Since 1984, Indochine has ruled as the unofficial crowned eatery of the style monde's royal court, like Anna and André and Carine. The banquettes, purposely elevated by the French Vietnamese eatery's main man, handsome Jean-Marc Houmard, feel like sets and are situated so that stars like Calvin Klein, Madonna and various supermodels/The Face reality show hosts like Naomi Campbell and her supposed TV rival, Jehovah's Witness beauty Coco Rocha, can command center stage. Think Black Swan, but with spring rolls and potent exotic cocktails. We can't wait for someone to turn the palm-leaf wallpaper into a summer dress, or at least a tote bag. Are you listening, Scalamandre?
Indochine, 430 Lafayette Street, (212) 505-5111.