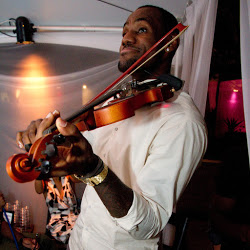 It is a seldom recognized but nevertheless true fact that the life of the professional basketball player, devoted as it is to mind-body balance, cross-country travel and, uh, cannabis, is uniquely suited to pursuing life's deeper questions.
And if the average pro jock spends his leisure time pondering ancient puzzles as, "What are the consequences of discharging a 9 millimeter in the middle of a crowded strip club?" and, "What is the true nature of deer antler spray?" that is probably because those queries can be tested.
The answers to more abstract koans—"If Earth's history was a basketball game, when did human's appear?"—are less easily known. Unless, of course, the hoopster asking the question happens to know Sal Khan.
Since at least last June, reigning NBA most valuable player LeBron James has been bouncing his deepest thoughts off the Khan Academy founder, who in turn has made Mr. James' preoccupations a launching pad for math and science lessons.
Among LeBron's asks? Elemental queries such as "How does shooting basketball illustrate Newton's 3rd Law?" and "Why does humidity make it feel hotter?" Also, more complex questions: Should Mr. James shoot a three-pointer as time expires? Mr. Khan shows us how to write a Monte Carlo to find out.
All of which should express the depth of Mr. James' interests. Not only is he concerned with practical matters such as end-game strategy, but also abstractions such as, Does Khan Academy represent the vanguard in the future of education or are massively open online courses a massively terrible idea?
We hope Mr. James lets us know when he knows.