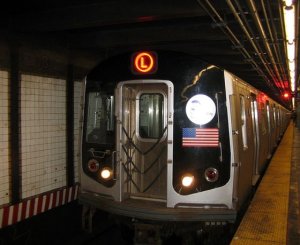 Apparently, New Yorkers are nicer than you thought they were.
More conscientious passengers than ever before are turning in lost property they've found stuffed under the subways and between bus seats, according to the New York Post. The uptick means that more forgetful riders are being reunited with their belongings.
The New York City Transit's Lost Property Unit recently reported that in 2012, 24,445 items, ranging from cell phones to wallets to yes, even engagement rings, were handed in to the MTA. This number has been increasing steadily—23,223 items were turned in 2011, compared with just 22,835 in 2009.
The MTA also reported returning 8,093 items to owners last year, compared to 7,438 in 2011.
The increase is all thanks to the MTA's online lost and found claim system, which was implemented in 2009. When transit riders lose an item, they file a report with the LPU, a team of eight working in an office Penn Station—an underground lost item menagerie where drawers, filing cabinets and closets are teeming with unclaimed cameras, headphones and the like.
Of course, the LPU also sees some pretty weird stuff—everything from musical instruments to vacuum cleaners. In 2011 the Village Voice reported MTA workers have picked up teeth and prosthetic limbs. Most recently, the LPU has received several animal carriers sans pets. They also tend to get a pretty hefty sum of unclaimed cash.
Most lost items are pretty run-of-the-mill: iPhones, Kindles, wallets, etc.—items their owners never expect to see again. But, as LPU supervisor William Bonner told the Post, "There's a lot of honest people." Perhaps, or maybe thieves are just getting lazier?