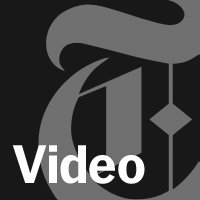 The New York Times announced today that it has hired Rebecca Howard for the new position of general manager of video production. Ms. Howard, who comes from AOL/Huffington Post, will be in charge of developing and expanding video content across platforms.
"Video journalism is an essential and growing component of our news report," said Times executive editor Jill Abramson. "We will rely heavily on Rebecca's experience in creating engaging and quality content as we expand our excellent video offerings." 
The focus on growing the Times's video content is not unexpected–we have been hearing buzz about these efforts for months.
"High quality video is a key component of the Web experience of most premium publishers and advertisers more and more are seeking to align with that level of quality," Denise Warren, general manager of the Times's website, said in a press release. "Rebecca has proven herself to be a creative production executive with a track record of creating a truly wonderful video experience for viewers and advertisers alike."
Ms. Howard was the head of video development at AOL/Huffington Post for slightly more than two years. Before that, she was vice president of production at Fox Digital Studios. Ms. Howard, who starts at the Times on February 18, will move to New York from L.A. for the position.