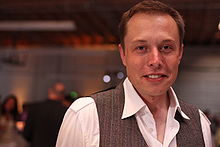 Tesla CEO Elon Musk took to Twitter and cable television yesterday to refute a New York Times review of the Model S, a Tesla electric sedan which Times reporter John M. Broder said lacked the battery power to carry him between charging stations along I-95.
Among Mr. Musk's claims: That Mr. Broder failed to charge his battery completely, took a detour through Manhattan and drove above the speed limit, all of which resulted in the reporter's Model S failure to go the distance. What's more, Mr. Musk promised to publish the drive logs to prove it.
Well, it doesn't appear that Mr. Musk has published said logs just yet, but after holding his tongue yesterday, Mr. Broder has jumped into the fray. In a blog post today, the Timesman answered Mr. Musk's charges, explaining that he charged the car until the "dash display read 'Charging Complete,'" rerouted through Manhattan under the belief that driving on local roads would improve his battery life, and that he didn't top 75 MPH for very long.
What's more, Mr. Broder wrote that before Mr. Musk went on the offensive, he apologized to the reporter:
One final note. Mr. Musk called me on Friday, before the article went up on the Web, to offer sympathy and regrets about the outcome of my test drive. He said that the East Coast charging stations should be 140 miles apart, not 200 miles, to take into account the traffic and temperature extremes in this part of the country.
Which, generally speaking, is a nice thing to do before you go on TV and call a guy a fool.