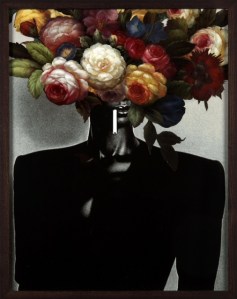 Since 1999, American Patrons of the Tate, a charity founded in 1987 to rally support in the Americas for London's Tate Gallery, has raised over $100 million in cash and art donations. Now, in an effort to reflect its broad membership, it is changing its name to Tate Americas Foundation, and adding a live auction and lively benefit committee including Sarah Jessica Parker to its third "Artists Dinner" in May.
"The name 'American Patrons of the Tate' didn't fully encapsulate what we are doing," the charity's longtime New York-based director, Richard Hamilton, told The Observer in an interview. "It seemed a bit limiting. We are dealing with all of the Americas including Canada and Latin America."
The group started a 40-member Latin American acquisition committee in 2002 under the leadership of collector Tiqui Atencio Demirdjian. "That helped as a springboard for Tate's developing relationships with art collectors, curators and dealers in Latin America," Mr. Hamilton said. And that group funds an adjunct curator position in Latin American art at the Tate, currently occupied by the Columbian Jose Roca.
The charity's strongest contribution to the Tate is in acquisitions. Recent acquisitions made through it include Christian Marclay's 2010 The Clock (a joint purchase with Paris's Centre Pompidou and the Israel Museum), as well as pieces by Gordon Matta-Clark, Christopher Wool, James Turrell, Joan Jonas and Lynda Benglis. The charity has helped the museum make significant inroads into African-American artists, like Barkley Hendricks and Latin American art, like Helio Oiticica and Francis Alÿs. The first piece by Felix Gonzales-Torres to enter the Tate's collection, a joint purchase with the Albright-Knox museum in Buffalo, N.Y., came through the group, as did the Tate's first acquisition of a piece by Ana Mendieta. And then there are gifts to the Tate from members, like an important piece by Agnes Martin.
It's a growing organization. While the Latin American membership has held steady, North America has grown from 15 members to 40 in the past four years, partly due, Mr. Hamilton said, to outreach in cities like Los Angeles and Dallas.
And they are pulling out all the stops for their Artists Dinner, which takes place every three years, and this year is on May 8 at Skylight at Moynihan Station. The event will for the first time include a live auction featuring things like a four-day sailing trip through the Greek islands on Guilty, mega-collector Dakis Joannou's Jeff Koons-decorated yacht; a visit to the art world in Havana, Cuba, with another megacollector, Ella Fontanals Cisneros; and shopping and lunch in New York with Sarah Jessica Parker, including a spin through Dior, one of the evening's underwriters. Bidding will go on to the DJing of artist Jim Lambie, who used to be in the band Teenage Fanclub. Then everyone will head to an after party to celebrate Frieze New York, which opens that week. "It will feel like Studio 54 type stuff," Mr. Hamilton promised.
So, what makes supporting a U.K. museum attractive to people in the Americas? Most people in the group have some connection to London, whether a home there, or through business or just through the art world, attending events like the Frieze art fair. But that doesn't quite account for the appeal. "The leadership of the people at the Tate," Mr. Hamilton said. "People admire [Tate Director] Nick Serota and want to support his vision, and the curatorial team. They are the people collectors want to get to know and learn from."