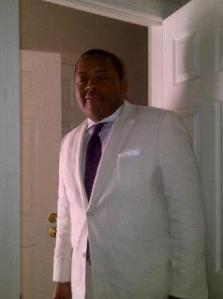 Assemblyman William Boyland, Jr. just can't catch a break.
Days after his former chief-of-staff pleaded guilty and testified against him in his bribery trial, federal prosecutors announced new wire fraud charges against Mr. Boyland, accusing him of filing false per diem requests for Albany expenses when the assemblyman was actually meeting with undercover F.B.I. agents in one of the alleged bribery schemes.
"As charged in the Superseding Indictment, from January 2007 to December 2011, Boyland fraudulently submitted New York State Assembly Member Travel Vouchers (Vouchers) in which he falsely claimed to be in Albany on legislative business when he inf act was not in Albany," a press release from the U.S. Attorney, Eastern District of New York, declared today. "New York State records show that in reliance on Boyland's fraudulent Vouchers, New York State paid Boyland tens of thousands of dollars in mileage expense and per diem payments."
Mr. Boyland, who was acquitted of previous bribery charges before he was indicted afterwards and accused of soliciting bribes to pay his original trial's legal fees, has maintained his innocence.
View the new superseding indictment below:
[scribd id=131037651 key=key-1ql21r9fityxiyjp5kdh mode=scroll]