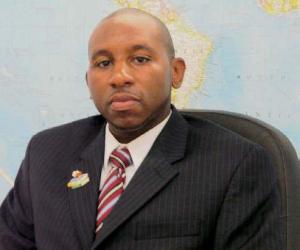 Councilman Donovan Richards will likely hire his one-time electoral rival Pesach Osina next week.
"It's an interesting time, you know, sort of like Barack and Hillary," Mr. Richards, the winner of an incredibly tight special election in southeast Queens last month, told Politicker on Friday. "We heal quick. You know, I think Pesach would certainly be a great addition to my team. He will help unite the community and he'll be a great asset. Don't be surprised if he's hired next week."
Mr. Osina, an Orthodox Jewish staffer in Assemblyman Phil Goldfeder's office, came within 100 votes of defeating Mr. Richards in a majority black-district. The special election became racially-charged when an influential clergyman, Rev. Chuck Norris, controversially called on the the black candidates to unite and block Mr. Osina's path to victory. Nevertheless, the two of them seem prepared to let bygones be bygones.
"It's a great idea for Mr. Richards," a local Democratic source said. "It neutralizes future opposition and heals the bad blood from the race."
[Hat Tip Michael Fragin]