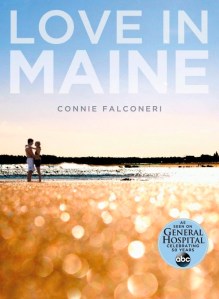 Oscar Wilde wrote in "The Decay of Lying" that life imitates art. But what about art imitating art?
If you consider General Hospital — one of the longest-running soap operas in history, which turns 50 in April — to be art, then we have a candidate.
Love in Maine is a romance novel from General Hospital that will find its way onto real-life bookshelves next week when it is published by Hyperion. The book is ostensibly written by Connie Falconeri, a character from the soap opera. But that's not entirely accurate, because in the show, Connie steals the book's manuscript from the character Molly Lansing-Davis, who is the original author of the book. We think.
This is all very meta, and we are having a hard time understanding what's going on. What is interesting, however, is that, according to the Hyperion catalog, the book's publication will ripple into the plot of General Hospital itself.