Aching for a little skin-on-skin contact, but afraid to initiate anything with an actual living, breathing human being? Totally in love with your iPhone, but at a loss for how to express your affection? We've got the solution for you.
Introducing the hand-shaped iPhone "case," which is basically a case with a big hand glued to it so that when you hold your phone up to your ear, it feels like you're holding someone's hand. Aww.
The case–from Japan, natch–has a silicone hand affixed to the back, and it comes in both adult and child's sizes (side eye). Look, you can use it as a holder for your pens and lipgloss! Place it in your back pocket and it looks like you have a severed hand poking out of your jeans. Slip a diamond ring on its finger and you're effectively engaged to your iPhone case. It's every geek's dream.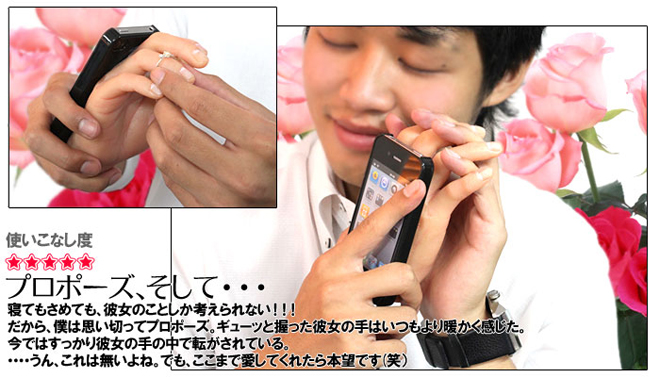 (h/t Boing Boing)