Venezuelan president Hugo Chavez died today after a long battle with cancer, according to Vice President Nicolas Maduro. He was 58-years-old. His last tweet was on February 18th.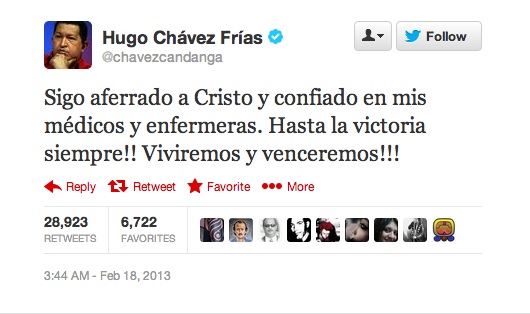 The socialist leader and foe of the United States died believing that America had given him the disease. At least, that's what one could infer from his remarks after being diagnosed:
"Would it be strange if (the United States) had developed a technology to induce cancer, and for no one to know it?" he asked.
The New York Times has a very in-depth obituary of the fan of Fidel Castro's life, which we encourage you to peruse. Or Chavez's Twitter feed, if you can read Spanish.