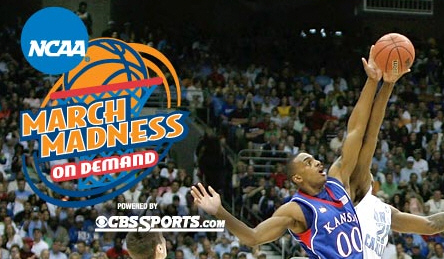 Next week marks the beginning of March Madness, which always comes with record lows in workday productivity. One study suggests the tournament costs U.S. companies at least $134 million in lost wages in the first two days alone. Now that CBS lets you stream the games on demand, though, so many workers watch at their desks that the added stress is actually starting to cause annual network crashes.
Well, the IT nerds aren't going to take it from the jocks anymore. According to a survey from IT service company Modis, more than a third of IT departments will be taking some action, "including banning March Madness video, throttling video feeds, or simply blocking content altogether."
Modis President Jack Cullen defended the idea of blocking streaming services, saying that there is really no other option to stop millions of grown men and women from watching/gambling on a sporting event at work.
"March Madness is one of the most popular sporting events in the country, so many fans don't want to miss a minute of it — even if they're at work," Cullen said."However, streaming content can put a significant burden on networks and the IT professionals responsible for maintaining them. Instituting systems and policies to block or reduce access is really the most logical option."
But much like any part of a business, nothing's fair when it comes to the higher ups. The Modis survey also found that 66 percent of IT workers would make an exception for a boss or CEO, and that 52 percent would do the same for senior employees.
If you do plan on watching March Madness this year, just ditch work and head to your local bar, because IT guys are people too, and they would rather blow off work to watch March Madness like the rest of us rather than fix the problems it causes.