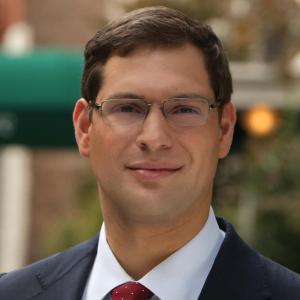 Assemblyman Micah Kellner has maxed out.
In 53 days, Mr. Kellner, a candidate for Upper East Side Councilwoman Jessica Lappin's seat this year, has raised over $123,000 from over 440 donors, his campaign announced this morning. The total makes Mr. Kellner one of the strongest fundraisers in the city and effectively means he can't raise any more money for the decisive Democratic primary while accepting public matching funds.
"Over 225 in-district contributions, three times the 75 required to receive matching funds. Kellner's disclosure highlighted strong community support across the district," his campaign noted. "Nearly $40,000 in matchable donations, almost eight times the $5,000 threshold needed to receive matching claims. Widespread support from grassroots donors and activists. 320 contributions were for $175 or less, the maximum contribution amount to receive a 6 to 1 match."
Mr. Kellner's main opponent, attorney Ben Kallos, raised about $43,000 last year but has yet to file his latest report since then. Attorney Ed Hartzog also has yet to provide his new numbers–due later today–but previously posted approximately $8,000. And college professor Hill Krishnan, a disco-dancing former Bollywood "bad guy," brings up the rear with $3,000.
Ms. Lappin is vacating her seat to run for Manhattan Borough President.